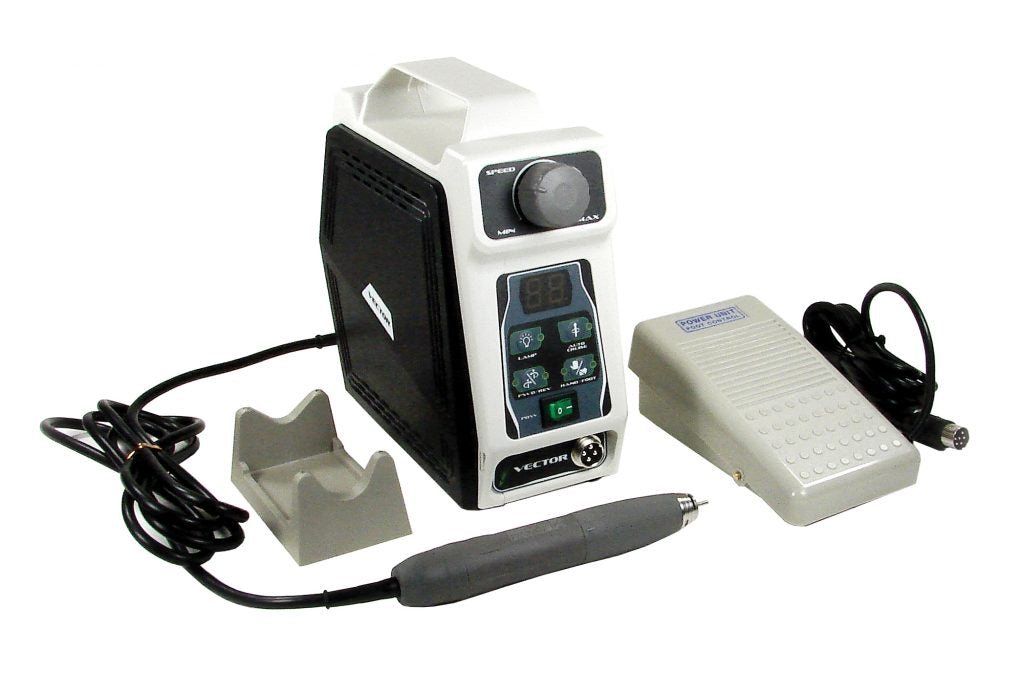 Lab Motor – BlackMax
Original price
$842.20
-
Original price
$842.20
The Black Max brush-less system is a high-performance, high-torque, high-speed (50,000rpm) dental laboratory handpiece system. This motor is perfect for the commercial dental laboratory or the dentist who is looking to upgrade to a "commercial" quality unit. Includes: Control box, handpiece, foot control, handpiece stand, power cord.
1 year warranty
Product Features:

Control - Full function and easy to use foot pedal
Adjustable - Digital speed read-out, digital forward/reverse and hand/foot selector. Full function and upright display panel for ease of adjustment. Built-in carrying handle enhances portability.
Auto-Cruise - When on foot control mode select the "auto-cruise" button. Hold the motor speed at the desired rpm, the unit will beep in a few seconds, let up on the foot pedal and the unit will maintain the selected speed until the foot control is depressed again. This feature reduces foot strain during longer procedures while still allowing the variable speed of the foot pedal.